Sooo..what'd ya do last night?
Today in a work meeting I was sharing my after work activities with my team telling them how a friend came over last night and used my body as a canvas. They weren't super shocked as they are used to my 'eccentric' ways by now 😉 Two weeks ago I was dressing up as a mermaid, and before that there was an impromptu trip to Paris to meet a woman from Belgium for the first time, healing ceremonies in Balinese compounds, and firewalking. (I'm most def my father's daughter in many ways.)
After relaying the details about the body paint sesh my co-worker Christine said something along the lines of "I'd love to be in your head for just a few hours – not a whole day – that would be too much – just a few hours," to which my other co-worker Mel responded, "twenty minutes would be too much for me." Chritine retorted – "I picture it like a pinball machine in there – lots of dinging and flashing lights." I love how big her gorgeous blue eyes got when she gave what was probably one of the most accurate descriptions ever of how I would also describe being in my mind. Commotion. Chaos. Lots to look at. Bright lights. Loud sounds. Stimulation overload basically. 
Embracing the Can't Sit Still Me (although I did manage to lie still for a few hours for the sake of art!)
The convo got me thinking of just how much I do and what it must be like to be someone who works for 8 hours at a job and then contently sits down on the sofa to watch some tv. That sounds both wonderfully relaxing and also something completely foreign to me. When I do attempt to sit down long enough to watch a show/movie (it's rare) I never succeed at watching it in the advertised run time. A 60 minute sitcom usually takes me 3 or 4 hours because I keep pausing it to think about something, or write something down, or look for a journal, or sign up for a new class/program. Sometimes I'm horrified by how bad I am at time management, and sometimes I'm amazed by how much I am actually able to do – I often think I pack more into a week, then some people pack into an entire season. 
I often feel overwhelmed and stressed out, but I can't quit playing the game. I'm mesmerized by those pretty lights and the rapid pulsing movement of the paddles.They make me feel urgently alive.
Thank you Janie for transposing all that color on the inside to the out last night – and for the fox keeping a close eye on my heart.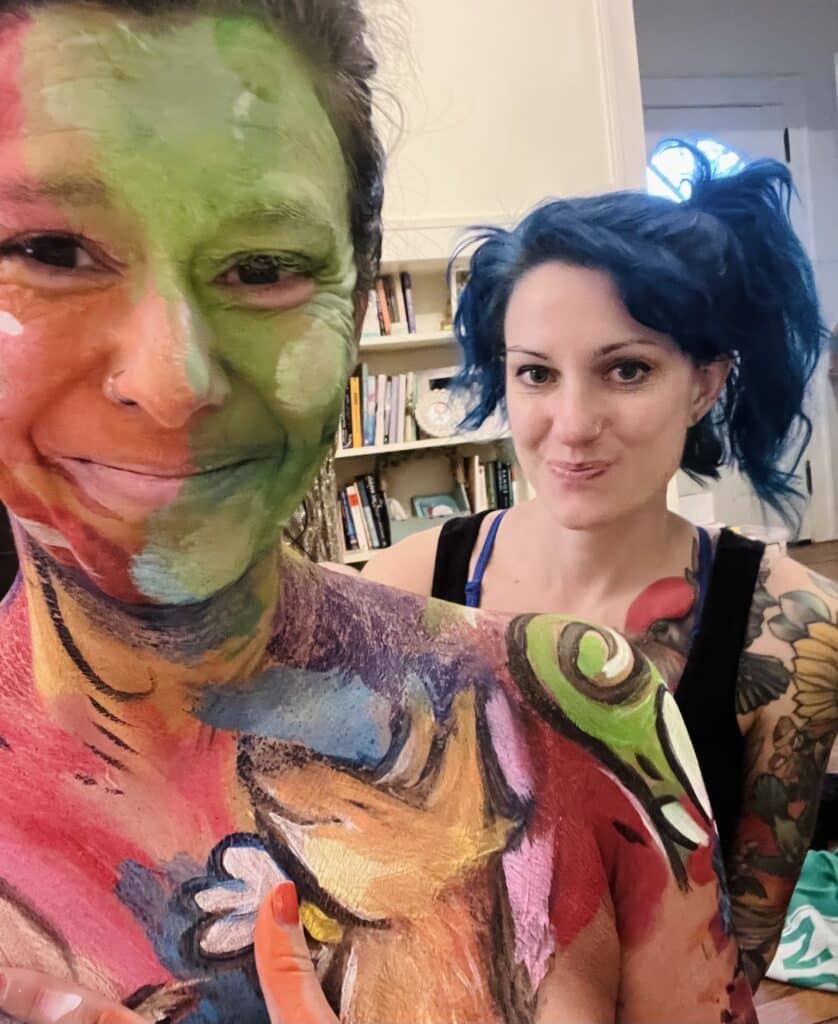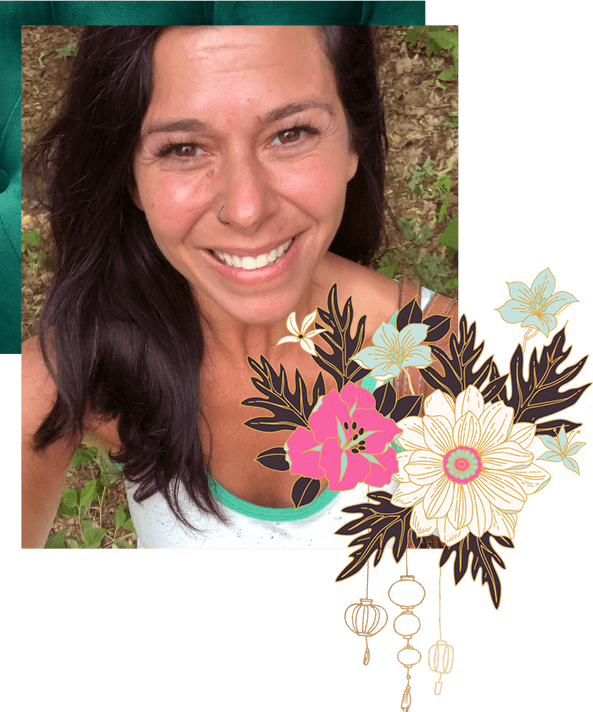 Hey! I'm Kristina - with a K.
WRITER. CREATIVITY MIDWIFE. CONNECTOR OF DOTS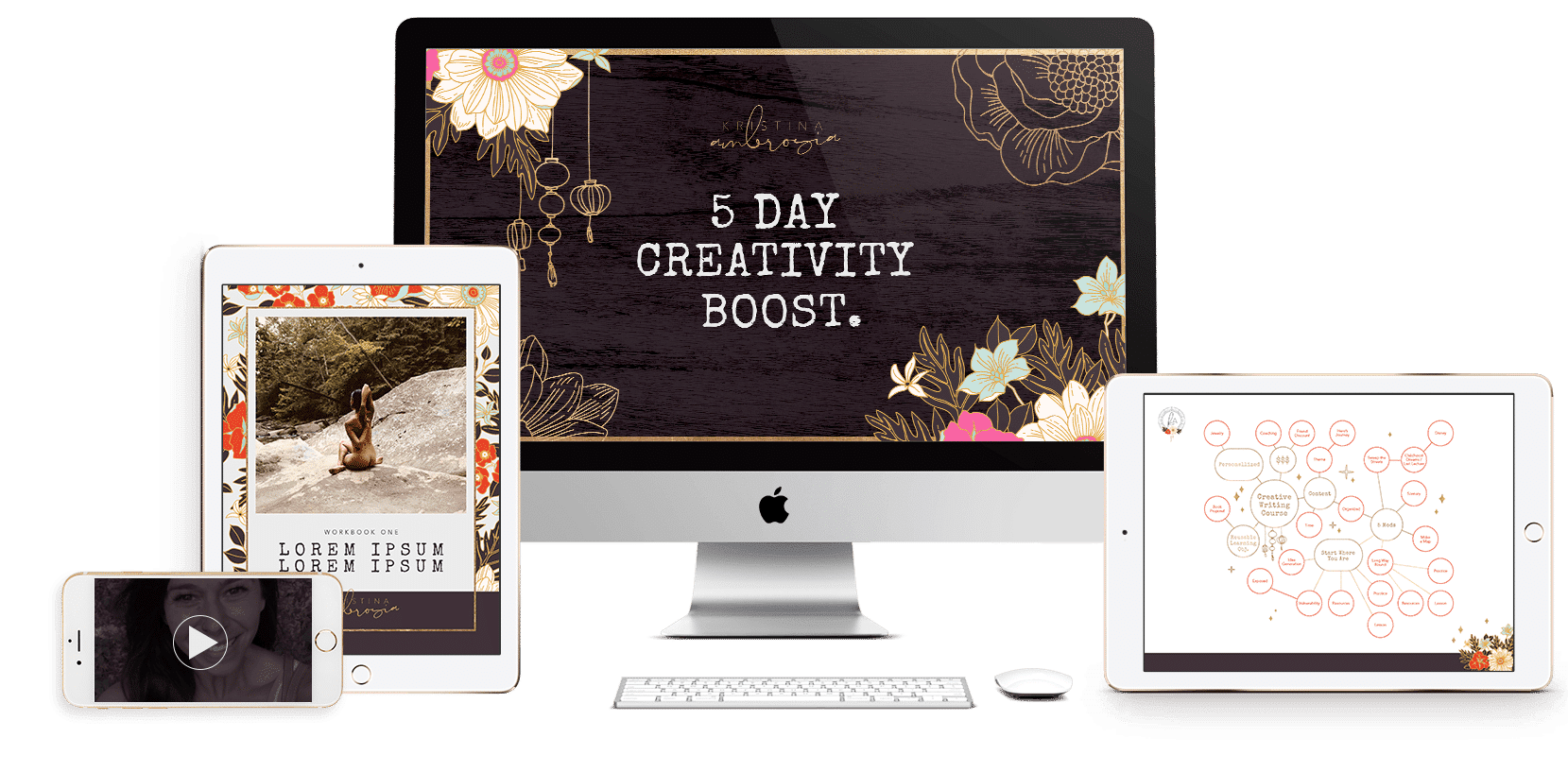 Are you ready to rev up your right brain?
Take my 5 Day Activity Boost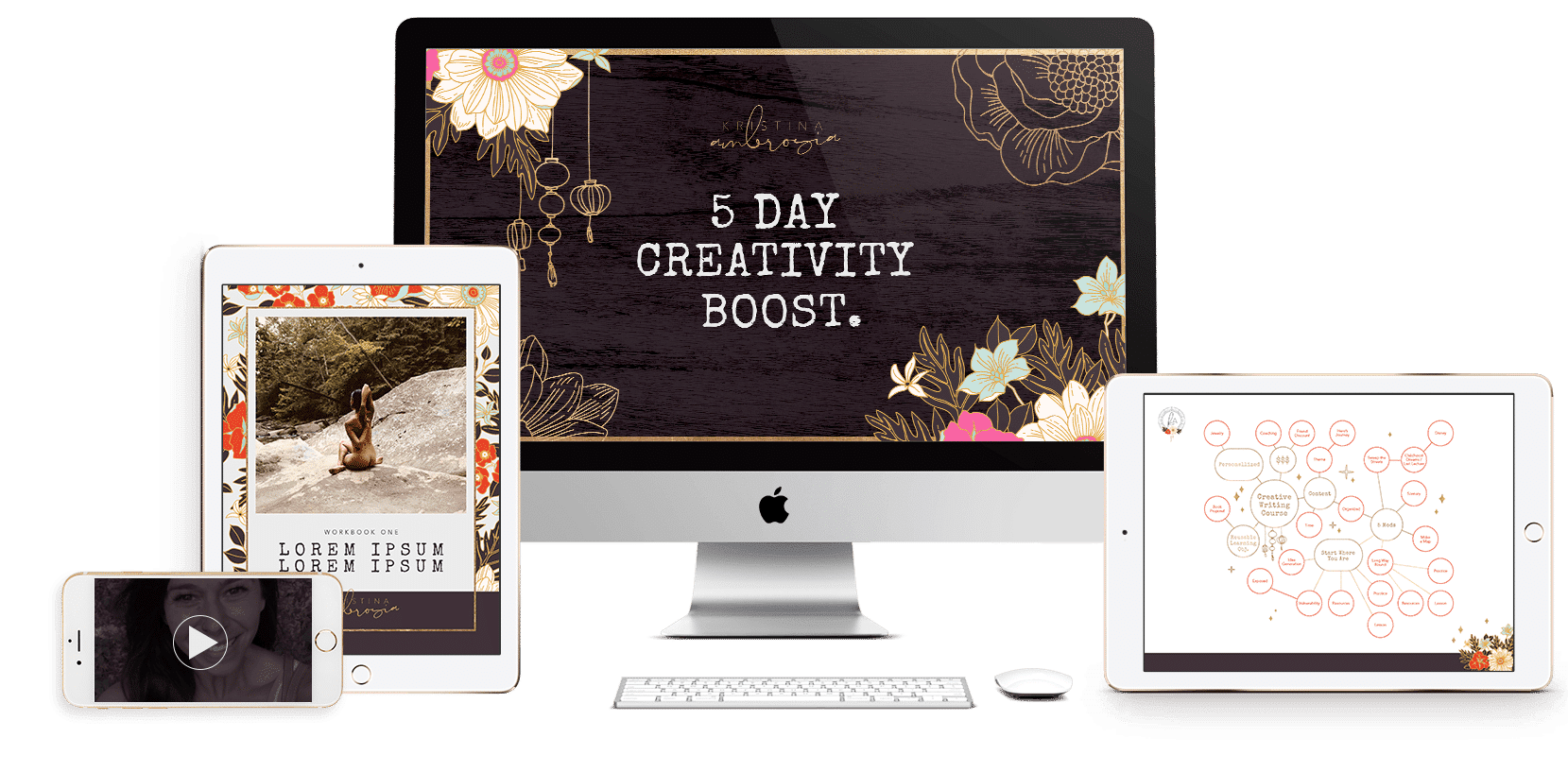 ARE YOU READY TO REV UP YOUR RIGHT BRAIN?
Take My 5-day Creativity Boost.
This quick crash course will have you feeling inspired, moving you from passive to active participant in your life (move aside Netflix and Youtube!)