The CLE Coffee House Tour is a wrap! It has been so fun trying all the your recommendations. Here is the list of all the places we went:
1. Arabica
2. Index
3. The Coffee Bean & Tea Leaf
4. 1922
5. Civilization
6. Six Shooter
7. The Judith
8. Lakeshore Coffee Co.
9. Brewellas
10. Couchland
11. Edda
12, Milk + Honey
One shop that kept getting mentioned but which we ran out of time to visit before Dawn leaves for her next big adventure in New Bern, NC is Lekko 🙁
I plan to do some remote work days there soon and I'll let her know if it lives up to the hype! But of those 12 our top three 'new' favorites  are….drum roll please……………..
The Judith
This place was perfection. Their website claims it as "A Space for Gathering. For Connection. For Beauty." And can we just say check, check, check. Owners Jenny and Andrew describe The Judith as "a neighborhood cafe whose spirit is that of the people who gather inside. A concept born of [their] love of remarkable spaces & moments deeply lived." After reading prose like that and seeing the gorgeous pics of the place on their website we were pretty much in love before we ever walked in. And only more in love after we left.
The French inspired design, the food, the owners, the staff. Let's just say it had that certain je ne sais quoi.
Upon arriving we were immediately and warmly welcomed by the owner, Andrew. And before I could take my coat off we were in a full on conversation about this lovely little place named after his mother, a former French teacher and collector of treasures from garage and estate sales as well as her travels. The decor of the cafe (including wallpaper made by Andrew's brother-in-law and art found by Jenny by a little known Cleveland artist from the the 30's) pays proper homage to Judith.
During our conversation, one of the baristas surprised me with a house specialty (the cafe meow) which Andrew informed me was made from honey, espresso, cinnamon, and love 😉
At one point I heard a barista ask a patron, "Do you need a honey top off? And moments later the same barista who served me the coffee was sharing meditations by Marcus Aurelius. I mean this is the stuff of coffee house dreams!
One regular told me how he appreciates the "vintage vibe'" at The Judith and used the words 'warm, inviting, and homey' to describe the atmosphere. Barista and now friend Julianne, who spearhead the newly added granola dish (a recipe passed down by her step-mom) explained to us how the staff is encouraged to express their creativity and contribute ideas the the menu. "We get to explore with our palates and tastes, " she said.
Thank you Tim (owner of Arabica) for recommending this gem. It was le régal parfait!
Milk + Honey
We loved the name of this place and like The Judith, it also had a great aesthetic, but a completely different feel. This place was bustling the entire time we were there. So much so, that I had to ask baristas Lyndsey and Vera to re-record our interview because it was so loud the first time with customers buzzing in the background that I could barely hear them. Housed in a business building on Superior it was no surprise that the clientele consisted of lots of professionals and the pace of the place was quick. The drinks were fun (the birthday cake drink was particularly colorful adorned as it was with tons of rainbow sprinkles) and the food was good! We enjoyed our seats at the bar looking out the floor to ceiling windows at downtown Cle. While waiting in line, I caught up with a group of patrons and asked them each for one word to describe it here. Here's what they said: unique, fresh, welcoming, homey, relaxing, pretty.
Edda
Ok ok – we like nice things! We can't help it! And this place was NICE. Nice and HUGE. We spontaneously stopped here after Milk + Honey to try to record our dating podcast (more on this at the bottom of the newsletter). Dawn had been here previously and thought we could sit in one of their booth cubbies to tape. The cubby booths were full, but the sun was out and their outside seating was open so we decided to stay and each do some individual work on our laptops. I loved the open concept design and how the inside and outside spaces bleed effortlessly into one another. I felt like I was at a beach bar in some ways (minus the beach). I could see spending the entire day here typing away on the next great America novel while sipping my sparking water (it was free there) at one of their outside tables.
Arabica
As Dorothy famously said, no matter how far we traveled on our Cle Coffee House Tour there remains "no place like home." And for me home = Arabica.I love giving Tim a hard time about our creative differences surrounding a drink that is not even on the menu! It is a little something called the Ambrosia. I keep begging him to give me a namesake – and I think I might be slowly wearing him down lol. I even got regular patron Ava on board. She said, and I quote, "I hope your new mocha becomes a special" (the voice of the people Tim – are you listening!?) Arabica will always be my third place. If you aren't familiar with this term you can learn more about it here.
But basically the characteristics of a third place are as follows:
1) It is a place of neutral ground. People go there because they want to, not because they feel obligated to or have to.
2) It is a leveler. People find equal footing and nobody much cares here about what your salary is or your credentials.
3) It bustles with conversation.
4) People feel welcomed and cared for here.
5) It has its regulars.
6) It is not pretentious.
7) It feels playful.
8) It is a home away from home.

What is really the most defining feature of a third place is how it makes you feel – accepted, inspired, at ease. Third places make you feel like you are a part of something bigger than yourself. A glorious part of the collective. Perhaps my old boss turned friend, Dr. Jay Michael Thomson said it best when in his big gregarious way he pronounced, "Place is bigger than geography. Place becomes a code-word for relationships."

I want to thank Tim and Tina (owners of Arabica in DTW Willoughby) for providing a third place for so many of us!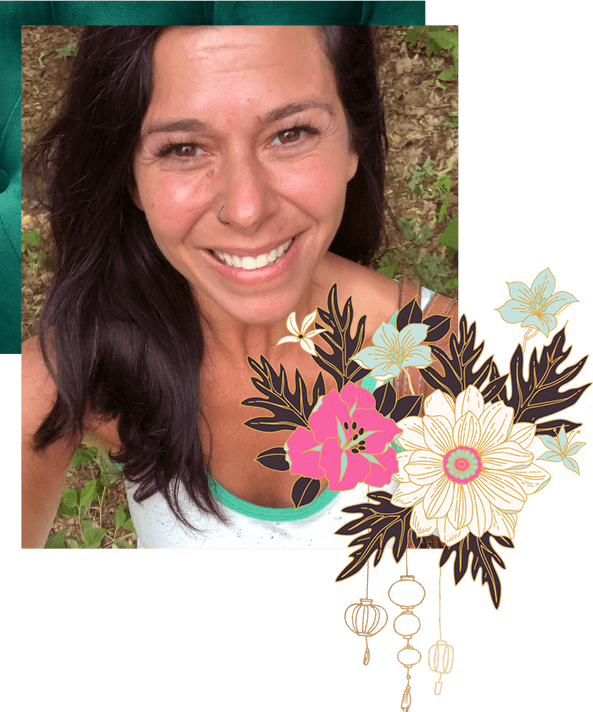 Hey! I'm Kristina - with a K.
WRITER. CREATIVITY MIDWIFE. CONNECTOR OF DOTS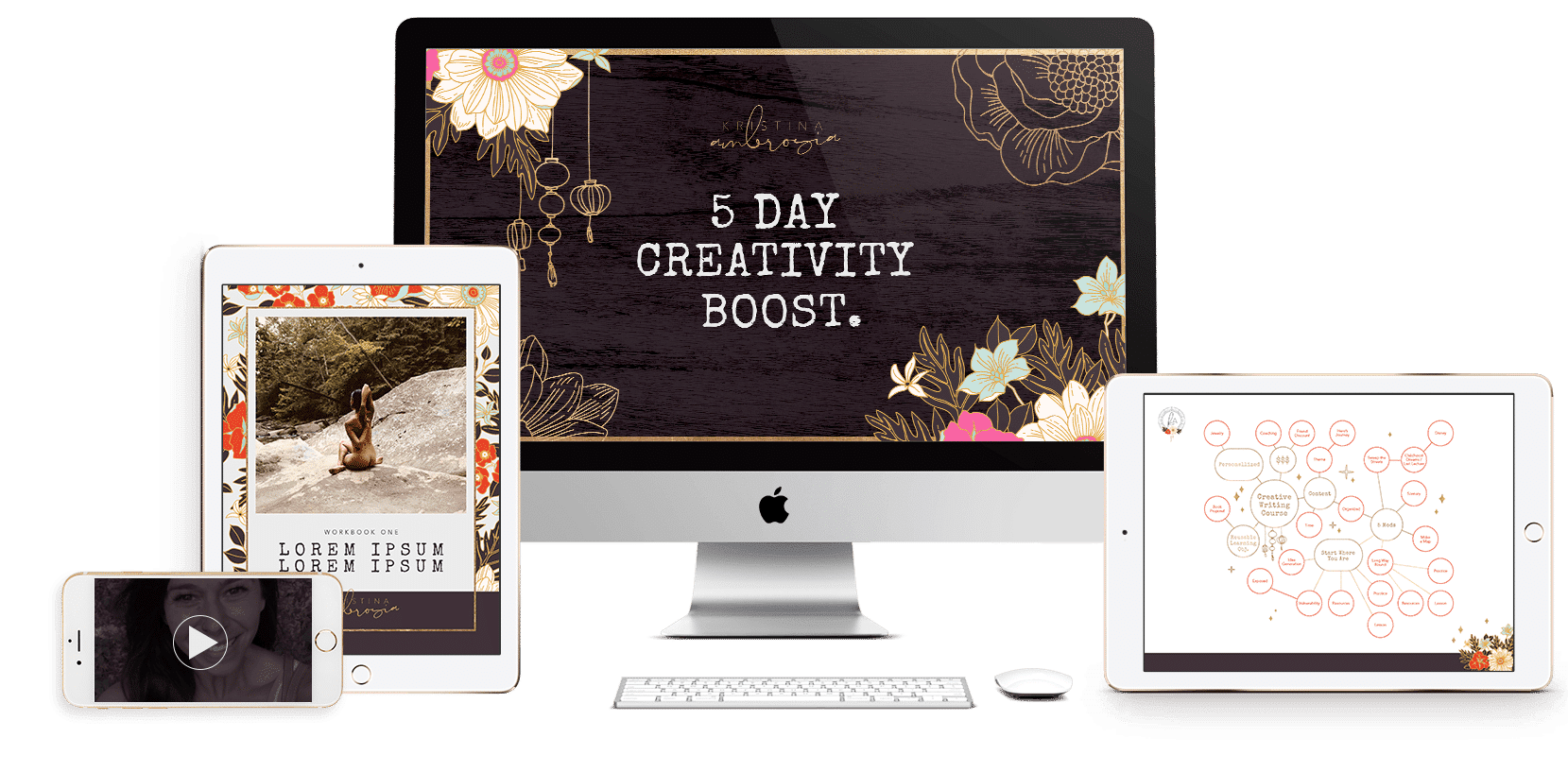 Are you ready to rev up your right brain?
Take my 5 Day Activity Boost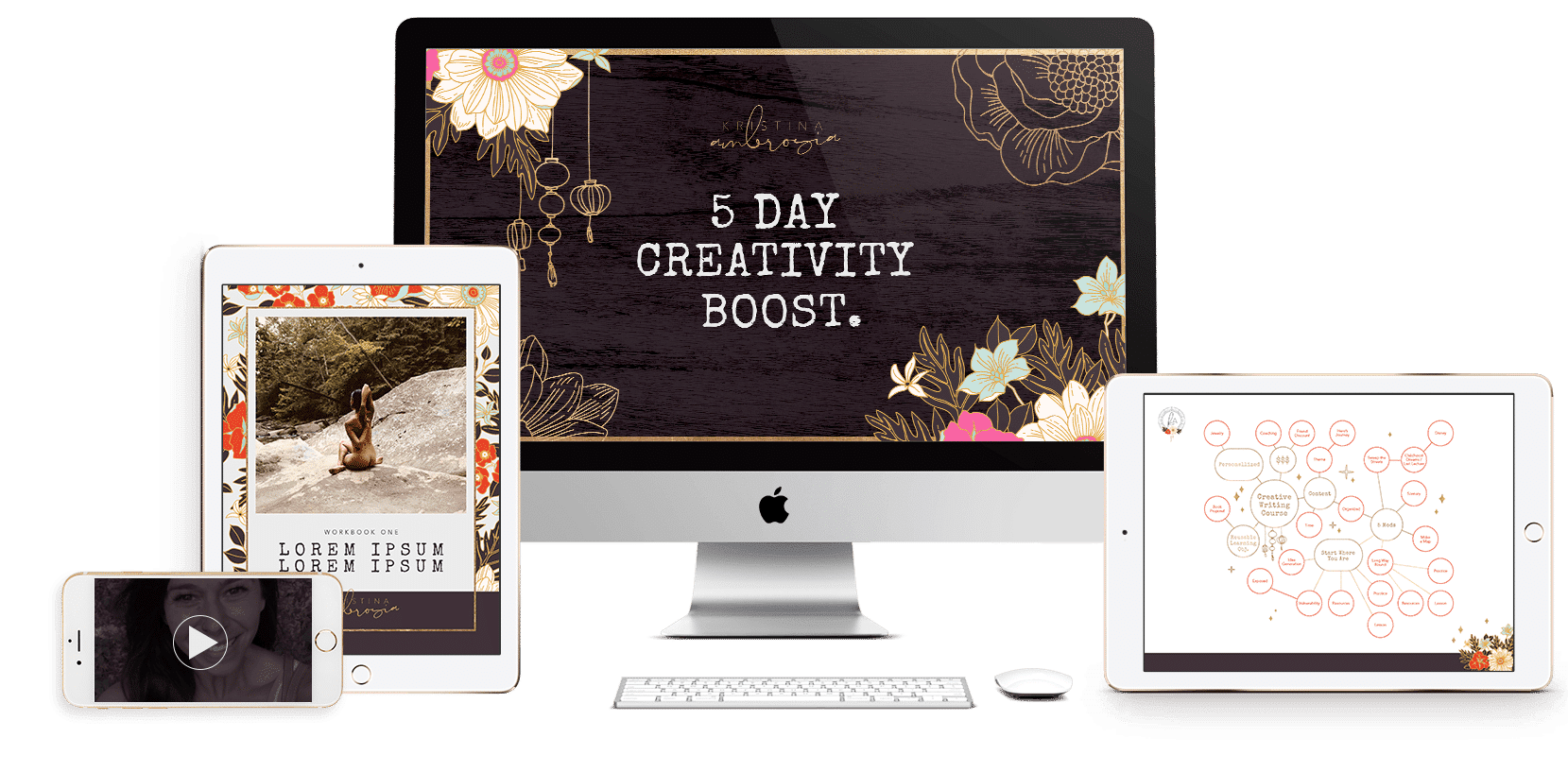 ARE YOU READY TO REV UP YOUR RIGHT BRAIN?
Take My 5-day Creativity Boost.
This quick crash course will have you feeling inspired, moving you from passive to active participant in your life (move aside Netflix and Youtube!)